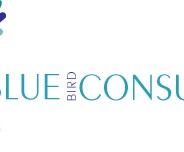 This project was for branding of a new company – Blue Bird Consulting.  The client wanted to incorporate a bird and use blues as the primary color scheme.  I hand drew the bird after working with the client on a color palette & fonts.  I love the way this design turned out, the blues are very calming and the two part logotype allows image + word, word only, or image only logo...
read more
As a designer, every now and then I get really bored with my fonts. Most designers I know get bored with their fonts, and it's probably a case of always wanting the best, latest & greatest. But sometimes, I just need a cool font as a pick me up for a certain project. Now, with free fonts on the internet so easy to access, I find myself needing to go on a "free font diet". That means no downloading new fonts until I've used lots of the OLD fonts I downloaded last time I had this niggle. As mainly a corporate...
read more
I will be the first one to honestly admit that I am not the most consistent blogger, but I'm going to make an effort here!  While I've blogged about my life in general, and family, and I blog over on my photography site, I haven't ever blogged about design, and well…I think it's time that changed!  This won't just be a spot for graphic design talk only, but also technology talk, social media talk, and probably some fashion and style talk as well because those are things I love and most can be tied back to...
read more
This is the place where I will highlight interesting and new designs that I find online.  Some designs won't be new, but older designs that are still relevant today.  I love design, I love fonts, colors & things of that nature, so who knows what I'll add to this space.
read more